Fabrice CHARRA

Service de Physique de l'État Condensé (SPEC)
Laboratoire d'Electronique et nanoPhotonique Organique (LEPO)

+33 1 69 08 97 22
+33 1 69 08 84 46


Version française
Identifiers
Google Scholar : fuCQEgMAAAAJ
ORCID : 0000-0003-1228-0583
ResearcherID : F-6621-2010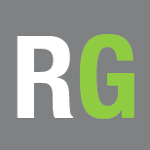 Research Gate : Fabrice_Charra
Current position
• Physicist
• Director of Research at CEA
Research topics
Molecular nanophotonics: nano-scale control of light-molecule interactions (absorption, emission, conversion, transduction, ...):
Graphene-directed molecular assembly for photonics
Dynamics and photonics of self-assembled molecular systems
Plasmon modes and plasmonic enhancements of light-molecule interactions
Previous positions
CEA / LETI (Division for Advanced Technologies)
Head of the research group for Organic Devices (1993-1995)
Head of the Nonlinar Optics team (1992-1993)
Staff scientist (1990-1992)
Education
1987–1990 PhD Thesis on Nonlinear optical processes in semiconductive polymers (CEA / Saclay et université Paris-sud, Orsay, France).
1986-1987 Institut d'Optique, Graduate School, Orsay, France - Master in Optics and photonics.
1981–1984 École Normale Supérieure (Saint Cloud, France) .
Publications
Author of 160+ refereed publications, books, book chapters and 6 pattents.
Hirsch factor= 37 (Google Scholar) ; 33 (ISI).
Recent publications:
Recent publications of LEPO.